This was a practical application of using 3D-printing to fabricate replacements for obsolete parts. The center caps for Holden Commodores with steel rims is a good addition to crate a tidy standard looking vehicle. These parts were commonly available and many were probably thrown away when steel rims were upgraded to alloy wheels but now a set can be from $100 – $180.
Instead of paying this ridiculous price for four pieces of injected molded plastic a design was created in software and the parts were printed in ABS plastic. Nylon would be a good material choice as well for its better resistance to hydrocarbons and added flexibility.
The printed parts were then sanded, etch primed, sprayed with a putty filler, sanded again before the final painting in silver with clear coat.
Here is the standard steel wheel without the center cap;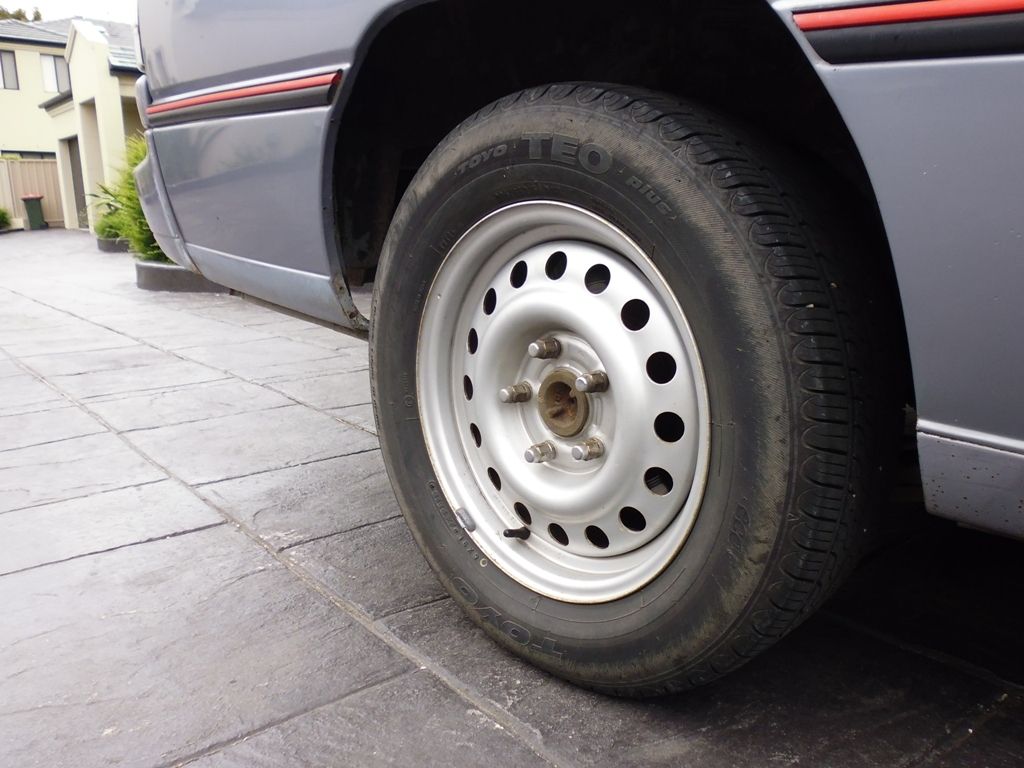 And with the finished center cap installed;